Here is a list of frequently asked questions and answers we often receive about our tree service work.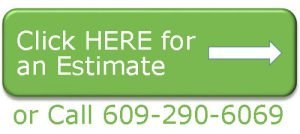 Do you have insurance?
We have all the insurance required by law and these policies are written specifically to cover the hazards of tree service companies.  This includes general liability insurance for the protection of your property as well as workers compensation for the protection of each of our employees.   We will always provide you with a certificate of insurance when we give you an estimate.
Tree work is dangerous work so the cost of liability and workmen's compensation insurance for tree services is very expensive.  Some tree services will purchase just general contractor insurance or insurance more suited to landscaping companies, in an effort to reduce their costs.  A reputable tree service will always have insurance that is specific to the tree service industry.  It is more expensive but it protects us and our customers from the hazards typical in our industry.  It is also the reason that estimates for the same tree work will vary from one company to another.
What does it usually cost to remove a tree?
The price of a tree removal varies according to many factors: location, size, health, potential hazards etc. Due to all these factors there is no average cost.  As arborists, it is our goal to leave your property better than it was when we got there and without any damage.  Fences, pools, sheds and many other property fixtures mean that we need to take extra care in removal and pruning so nothing is damaged.
Is there a good time of year to have a tree removed or pruned?
Pruning can really be done during any time of the year.  Removing dead limbs or limbs that hang too low or have potential to cause hazards and many other reasons usually dictate what is best for you. Although the optimal time for large pruning projects would be during the winter months when the trees are dormant (this promotes the most healthy growth habits), there are a variety of reasons behind pruning at any time.
Do I need to be present for the estimate?
It is not necessary for you to be on-site when we arrive for an estimate, but it is preferred.  We like to be able to discuss exact expectations and clearly explain our proposal.  That way, we can answer any questions regarding our recommendations while among the trees being discussed.  It allows us to better communicate with and serve the client.
Do you offer estimates during the weekend?
Our estimates are predominantly performed during the weekend.  Appointments can be made during the week, but are done so on a limited basis due to scheduling.
Should I have my trees evaluated on a regular basis?
Trees should be evaluated at least every three years.  Some clients prefer to have their trees assessed every year, while others have them assessed as needed.
What if I want to make additions to my estimate before proceeding with the job?
Once an initial proposal is given additions can be made.  We may request an opportunity to take a second look at the property just to make sure we are best serving the client.  Additions can even be made the day that work is being completed.
Do I have to be present when my job is being completed?
Clients do not need to be present while the work is being completed although most prefer to be home at the time.
When I have a tree removed, will you grind stumps that same day?
We usually grind stumps the same day the tree is removed. On occasion, we will set up a later date to complete this portion.
How much damage should I expect to my property during a project?
We try to leave any property looking better than it was when we arrived.  We take care to protect grass from our machines and rake up and clear the work area of all wood, branches, chips and debris before we leave, unless otherwise specified or requested.  Sometimes customers will request that we leave some wood for firewood or wood chips for landscaping.
What methods of payment do you accept?
Checks, cash and credit cards are accepted.
Will I have to put down a deposit on the job?
Deposits are usually not necessary, however, we do require payment upon completion of the work that day.