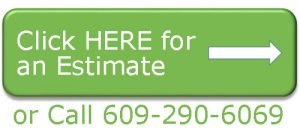 Dead or dying trees should be removed for health, safety and aesthetic purposes. At times it is necessary to remove perfectly healthy trees; this is a decision not be taken lightly. Tree removal is the most dangerous aspect of the tree care industry. It requires a great deal of training and years of experience, as well as strict adherence to all industry safety standards.
Rory, ISA Certified Arborist and LTE, has removed hundreds of trees safely and efficiently. Rory has the knowledge of advanced rigging and climbing techniques necessary to remove large and dangerous trees, experience he has acquired in over 20 years of industry practice and education. We specialize in difficult tree removals.
Whether you have a small tree, or a 100 year old Silver maple, make Pine Barrens Tree your removal experts!