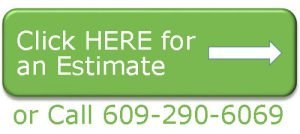 Although Pine Barrens Tree's customers are primarily residential home owners, we also work with municipalities, property managers, community associations, golf courses and other commercial applications.
Residential Home Owners
Tree services for home and property owners make up most of our business and are our #1 priority. Our goal is to make our visit to your property a great experience. We try to make estimates as simple as possible, by offering estimates at times that are convenient for you. If you would like to be home when we come to work on your trees, we will work with you on scheduling so
that you can be there. We will let you know ahead of time when we will be coming to do the work, about how long it will take, and what to expect.
Pine Barrens Tree is small enough that every job receives our arborist's personal attention. We are respectful of property, protecting grass and outdoor areas from our machinery when necessary to avoid damage. We remove all debris, rake the grass and leave it in immaculate condition.
Property Management Companies
Many property management clients call us every year for tree related work at their various properties. We know that tree work is just one of the many assets needing maintenance, and we are always ready to help with that task. We can evaluate the trees on the property and suggest practical and affordable options.
Community Associations
Community associations have a unique set of needs which requires special handling and evaluation specific to them. Community associations not only have to be concerned with houses, but other elements of property and entertainment. We are comfortable with the bidding and approval processes that many of these associations must follow, and adhere to the strict guidelines that any associations require.
Golf Courses
Golf Courses have specific tree related issues and Pine Barrens Tree is equipped to handle these demands. We work very closely with course superintendents and other staff to ensure trees on the greens, fairways, tees and along cart paths are all properly protected and maintained.
Selective Removal: Turf versus Tree – an epic battle. Selective removal involves removing any trees from over-crowded landscapes which would allow remaining trees and other flora to grow. We work with gold course superintendents, grounds keepers and management to determine which trees should be maintained and which hinder the growth of the landscape and greens.
Hazardous Tree Assessment: Hazardous trees include those that threaten the course, cart paths nearby homes or other additions. Dead trees can fall at any time and dead limbs can easily drop. Any trees that lean could potentially threaten the property so it is important to have these evaluated by an expert. While a healthy leaning tree may not be a risk, a tree with decay or bad root system may prove different.
Emergency Work: Storm damage, rough winters or damp springs can cause trees to uproot unexpectedly or break apart. Unfortunately, this is something that can happen to even the healthiest of trees; ones that were otherwise deemed non-hazardous. Pine Barrens Tree has experience in emergency tree removal. We work with course superintendents and management in securing uprooted trees in order to prevent further damage prior to and during removal.